Where is the Best Place to Sell My Car?
Selling Your Car to Give Me The VIN VS. a Dealership
Give Me The VIN is here to make your car selling experience as easy as possible. Because everything is completed online and you never have to leave the comfort of your home, you don't have to interact with salesmen. You can rest assure that you'll receive a top notch offer. In fact, we guarantee to beat your CarMax offer or mail you a $100 check for having given us the Last Look opportunity.
Give Me The VIN works with many dealerships to arrange the In & Out to ensure that you receive the most for your current vehicle. Our purchase offers are valid at many dealerships. Just ask your Give Me The VIN buyer to guide you through this process. Or, have the salesperson at the dealership you are working with call your Give Me The VIN buyer to arrange the In & Out.
Having processed over $2 Billion in annual auto transactions, Give Me The VIN is a leading buyer and seller at multiple auto auctions around the country. With a trusted reputation, our founder, John Clay Wolfe, hosts a nationally syndicated radio show, helping listeners understand the auto industry.
When selling your vehicle, you don't want the hassle of driving to a dealership and waiting for a trade-in value. You want the most money you can get, up front. When you purchase with Give Me The VIN, you do so online. When filling out the form, you'll input your license plate number or VIN number, submit pictures with your online submission, and receive an offer.
Start here and get an buy offer today!
Some of our happy customers!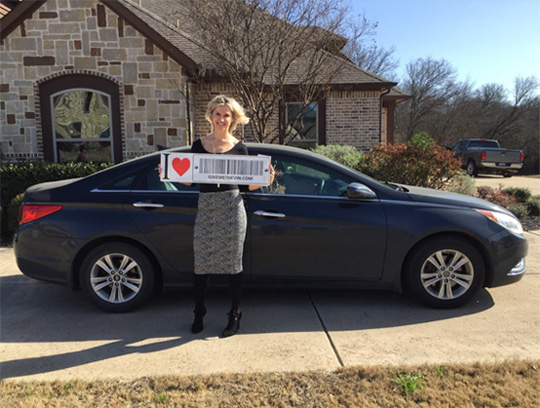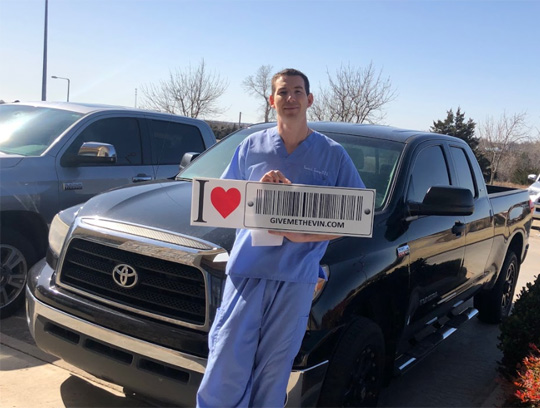 Give Me The VIN and Get a Firm Buy Offer on Your Car
Your pictures are important, as they help our buyers get top dollar for your vehicle. Make sure to report the reconditioning level. While we typically don't but vehicles valued at less than $1000, we will buy cars in need of reconditioning. Disclosing the condition of your vehicle helps us give an accurate assessment.

When you agree to the offer, our transporter will come to you and complete an inspection, match it to the description you provide, and exchange the title for payment. Lost the title? Don't worry. You can still sell your vehicle, just contact one of our associates to help walk you through the next steps. If you own your vehicle, but a family member's name is on the title, we can have them fill out all the paperwork before signing the check over to you.

Selling your car doesn't have to be a tedious task. Simple go to Give Me The VIN online and submit pictures along with information about your vehicle. It's that easy. No hassle, no gimmicks. Just a check cashable at your nearest Bank of America location.