Sell Your Car With GivemetheVIN
Get an offer for your car today!
Sell your car to GivemetheVIN for a stress-free and hassle-free experience. All you need to do is enter your 17-digit VIN or license plate number to get an offer from our team. No haggling of prices. No unnecessary sales talk. Just a swift and straightforward process that exceeds expectations.
How Selling Your Car To GiveMeTheVin Works
Selling your car doesn't need to be stressful, we make it simple!
1. Get the Offer
GivemetheVIN is a used car buyer with the most straightforward sale processes in the wholesale auto industry. After years of experience in the business, our owner and CEO, John Clay Wolfe, noticed the challenges of selling used cars to dealers. The process involved many steps and often included lengthy negotiations to arrive at the agreed price.
To help streamline this, he created an easier way to sell vehicles involving fewer procedures that can be completed online or over the phone. With his new and fresh idea, GivemetheVIN was established. Just send your VIN and photos of your car, and we will make a fair offer within the day.
2. We Pick-up or You Deliver
Have a busy schedule? That's not a problem when you sell your car to us. Unlike other used car buyers, we will come to you instead of forcing you to deliver your vehicle to us. We don't inconvenience our clients; that's why we do FREE car pick-ups nationwide.
This means you get to experience the GivemetheVIN difference no matter where you are in the country. However, you can also choose to deliver your vehicle yourself if you are near our location. We give you detailed instructions on how to find us to ensure a seamless experience. No matter which you pick, our team has your back.
3. Close the Deal
GivemetheVIN remains consistent in delivering flawless transactions from start to finish. Upon pick-up, our partner will quickly assess your vehicle to verify your claims about its condition, which is why you need to be transparent with us to avoid any potential delays.
Once everything is confirmed, we will pay you on the spot. GivemetheVIN only issues live checks from Bank of America. This is what sets us apart from our competition. Other used car buyers pay with a "bank draft," which is not cashable and requires several days of processing.
Why Sell Your Car to GivemetheVIN
"Yes it's true – we'll pay you $100 for the last look on your car!"
Selling your car for cash doesn't have to be a laborious process. At GMTV, we have over 28 years of industry experience, and we've found a way to streamline the process. You're dealing with professionals with extensive experience closing deals that benefit both sellers and buyers.
Our team has been the leading car buyer and seller across multiple locations around the country. We process billions in auto transactions each year. After a deal is closed, you can cash your check at any time at the nearest Bank of America in your location. Our checks are also ready to deposit immediately.
Over Two Decades of Experience
:
Quick and Easy Car Selling Process
:
We Provide the Best Offers
:
When you work with GMTV, you're making a deal with seasoned professionals who understand the ins and outs of the process. We can help you sell your leased car and vehicles with negative equity or lost titles.
At GMTV, we make selling your car for cash easy and hassle-free. The application process can be done online, making everything convenient. In addition, our experts can perform valuations over the phone to provide you with the best estimate for your deal.
During negotiations, our team will provide you with an irresistible offer. We'll even try our best to beat any CARMAX offer. Give us a chance to beat anyone else's offer, and we'll even mail you a $100 check if we don't beat that offer.
GivemetheVIN is a used car buyer that has over 28 years of experience in the car wholesale industry. John Clay Wolfe established the business right after graduating high school and has completed thousands of transactions from coast to coast since then. As a result, we know how the industry works and are highly knowledgeable about the unique nuances of the used car market. But instead of using our expertise to get more money out of the sellers, we chose to utilize it to improve the entire sale process in a way that benefits both parties.
Today, GivemetheVIN remains the leading buyer/seller at numerous auto transactions in America and is dedicated to providing the best possible experiences.
But don't take our word for it! Here's what our clients have to say about us:
"I never give 5 star ratings but in this case I will. Even though the transaction on my end was not easy they were patient and got the job done. My 92 year old mom understood the transaction and all she had to do was sign."
I was looking at several ways to sell my car and givemethevin.com just had the best to offer. Jeff Martin was the one who helped me through the process and he was always quick to respond and help with any questions. Along with the rest of the awesome team, I had my car sold, paperwork done, and checked in my hand within hours. Highly recommend givemethevin.com if you want to sell your car with little hassle and get a great price!"
[When]I first heard of this I thought it would be a lowball offer since the offer would be made from pictures and carfax. Was offered more than what was owed on the car. Had tried to trade the car in and was lowballed by the dealership $3000 less than what was owed. Kept the car and was about to try to sell myself and decided to try Give me the Vin. Way too easy!! will never trade in and lose money ever again. Will most definitely use again."
Resources for Selling your Car
Reasons To Sell Your Car To GiveMeTheVin Online, Today
Simple process: Our process is as straightforward as it gets. Just send in your VIN, negotiate our offer and accept. It's that easy!

Safety: GivemetheVIN partners with verified and credible towing companies that will pick up your car at your location. 

Fair value: We don't lowball our offers. If your car is deemed in good condition, we are willing to pay you a reasonable price.

Quick: The entire transaction can be completed in just two days. We don't like wasting time negotiating; that's why we offer a bluebook car value right off the bat. 

Reliable: We have remained successful in the competitive used car buy and sell industry for so long, thanks to our reliable processes.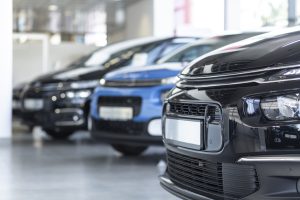 Texas has a population of nearly 29 million, making it the second-most populated state in the US. With fourteen million registered cars and trucks crisscrossing
Read More »
GIVE ME THE VIN LOCATIONS